Update your kitchen with kitchen design ideas for everything from kitchen cabinets to kitchen islands.
You don't have to be stuck making meals in a kitchen that's as dead as a doorknob. With little imagination and some effort, you can create a great personalized look that will make your kitchen one of the best features in your home. Here are a few simple kitchen decorating ideas you can use to create beautiful new space.
More than anything making the kitchen your own is at the top of the list. Don't be so concerned with the latest trends but what makes you feel good. The kitchen should be comfortable and functional and a place to show off your cooking skills (or lack of) to family and friends. Make the effort to find the kind of decoration or accent pieces that fit your individual taste.
If you are going for the country look or the shabby chic look, add lots of baskets to put dry flowers, plants or fresh cut flowers in. Also, load your basket up with fruit for a walk by snack. Going modern means lots of stainless steel, sleek racks and decor with clean lines.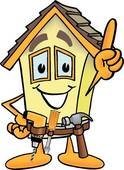 Keep your kitchen cabinets fresh and flowing with the decor of your kitchen. Painting is an easy, inexpensive change or strip and varnish to match your kitchen's interior. Simple changes like replacing the cabinet handles or knobs make a noticeable difference. Changing just the front of the cabinets with recessed interior lighting updates the look. Consider too, changing out your appliances if need be.
Another consideration is a hanging rack from the ceiling for utensils and pots. They add lots of interest to the kitchen and free up more cabinet space. Adding B board gives the kitchen a nostalgic kind of feel. If you feel your kitchen is the way you want it but still not completely satisfied with the overall look, change the flooring! Go from vinyl to hardwood, for warm ambiance or go with stone for the cozy old world feel.
Your flooring should always reflect the theme of your kitchen. If the idea of outside cooking is more your thing, consider an outdoor kitchen. A well-designed outdoor kitchen can also be an added bonus for your home with hours of fun for family and friends. No more indoor messes! The animals and kids can have a blast being loud!
If you need help with the design ideas of your outdoor kitchen, you can check out decorating magazines or certain home improvement stores. Don't have sticker shock when you read the price tag because the outdoor kitchen can come with some hefty prices. Shop around and also check out your friends or other family members outdoor kitchens. You can learn a lot by picking their brains and finding out what obstacles you might face with this project.
If your budget is limited, start out with just purchasing your grill. Then as your budget allows, add other components to bring your outdoor kitchen space to life. There are plenty of inexpensive things to do such as adding flowers to your outdoor area, hanging lights to produce the restaurant look or adding outdoor furniture that blends in with the theme of your outdoor kitchen space. Just do as your budget allows, and in the meantime, enjoy nature's beauty and sounds.
Simple Kitchen Ideas