How much will my dream home cost – What you need to know about a cost of homebuilding:
If you are considering having a custom home built, the following information will help you get an idea of the home building cost exclusive of land.
There are many variables to consider in developing a rough estimate of construction cost due to the wide range of materials and options that might be used.
For example, marble and hardwood floors are more expensive than vinyl and carpet (which themselves can have a wide variance in quality and price). If your goal is building a home at low-cost – the finishing is what often makes the difference.
Also, most labour and material costs vary from one area of the country to another. However, you should be able to get a pretty good idea of what to expect before seeking bids from builders.
Beware of "ballpark" figures if you have not discussed how the home is to be finished.
A builder can usually provide a "budget" figure for average costs per square foot when the style and size of a home are known and an essential idea of what you are looking for with regards to finishing the home. Variables to this figure are site development costs and type of finish.
Beware of "ballpark" numbers if you have not discussed how the home is to be finished. Most builders set allowances for items such as appliances, flooring, lighting, tile, etc. These allowances, as well as material choices such as siding, roofing, windows, etc., play a role in that "ballpark" figure.
Before a firm bid or even a "ballpark" figure can be given, a builder must know what you expect to see in your home. When they have a general idea of what you would like to see in your home, they will give you a general idea of cost.
Before you request a bid, take the time to list or discuss in detail your specifications. (Example: Cabinets; Cherrywood, "Lazy Susan" in both upper and lower corner cabinets, etc.) It is always best to be as thorough as possible. Make as many of the major decisions as possible (siding materials, flooring types, etc.) before construction. By making decisions early, you avoid potentially costly "Change Orders" or "Additions" later.
For Example: If in the original bid the kitchen floor finish is vinyl, and then later you change to hardwood, you will incur the cost difference in materials and installation labour, the cost to remove the underlayment for the vinyl that has already been installed, disposal of it and installation of the suitable material. Also, many builders charge a "Change Order" or "Additions" fee.
We devote all the time necessary to make sure the bid we propose to you is as complete as possible so that any changes that may arise are minor in nature.
By having a complete specifications list, we can assure you when the home is completed it will not exceed the originally quoted contract price. When we submit a bid for your review, we also include the contract as well. This gives you an entire package to consider carefully. You must assume in all cases if something you want included in the bid is NOT listed on the specifications; it is NOT included in the price.
You must make sure you are comparing "apples to apples".
Most bids are guaranteed for 30 days. If you so desire, you can now take the plan and a list of specifications for a second bid. When reviewing bids, carefully compare the specifications for each line item listed (Cabinets, Flooring, Insulation, etc.). If there is a significant difference in line item costs, question BOTH builders as to WHY?
In today's market, there is a large variety of materials available varying in quality and cost. To accurately compare bids, you must make sure you are comparing "apples to apples".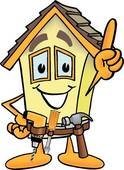 Finally, in your custom home builder search, talk with several custom builders in the geographical area in which you plan to build to get a rough idea of what it may cost to build your house.
It may be to your advantage to start with a plan that the builder has used before and "customize" it to suit your objectives.
Remember this, nothing is given away for free. There is no free wood fence for your rear yard, garage door opener, upgrade to a whirlpool bathtub, etc.
Most Home Builders are professionals, and they will treat you that way. A real Professional Home Builder will give you an item by item cost breakdown including those intangibles such as insurance, interest and professional fees. Not to leave out the fee your builder needs to earn while building your home.
For more on Cost of Home Building please watch the video bellow:
(prices mentioned in video are North Carolina Prices – Ontario pricing is different)