Flying Cars or No Flying Cars, the Future Needs Energy Efficient Homes
Our planet will be a very different place in the coming years. By 2050, Earth will be home to another 3 billion people, of which 70% will live in cities. Although many things about the future are still ambiguous, it is quite clear that there will be many new buildings where people live and work.
Whether flying cars will still be science fiction or a means to get to work every day, energy efficient homes will certainly be a big part of the future. Or at least they should be. Otherwise, the future may not be something to look forward to. The unprecedented rise in energy consumption will reach even bigger heights, risking the sustainability of everyone on the planet.
Ontario contractors who build energy efficient houses are playing a very significant role in decreasing energy use. Many homeowners in Ontario know this from experience, as they hired such home builders to construct a beautiful, energy efficient house.
The Major Source of Energy Consumption in Homes
The growth in household wealth, among other things, have increased the demand for bigger houses, and therefore, for higher energy consumption.
The increased use of consumer electronics in modern homes has further increased energy consumption. From kitchen appliances to entertainment systems, numerous items are encouraging the energy consumed in homes today.
People certainly cannot do without such appliances and machines. What they can do, however, is look towards energy efficient construction methods. ICF, short for insulating concrete form, is one such home building method that is an excellent way to do just that.
Perhaps the biggest source of energy consumption comes from temperature control. In Canada for instance, there is no way around a heating system in homes. Ontario contractors who offer ICF construction will tell you how you can conserve energy by using insulating concrete for building your home.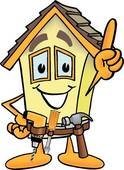 What Inefficient Buildings Do
Consume 40% of the world's energy. That's what our inefficient buildings are doing. Moreover, they emit more carbon than vehicles and industrial buildings such as factories. This inefficiency creates all sorts of problems for people and the world they inhabit.
A simple internet search will reveal the many effects of increased energy consumption. From rising global warming to shirking supply of drinking water, there is a lot of trouble brewing as a result of energy wastage.
What Home Owners Can Do
Fortunately, there are ways available that can be used to decrease the energy consumed by buildings over the next four decades drastically. Construction technology and techniques exist today that can cut energy consumption by anywhere between 50% and 80%. That is where the work of Ontario builders specializing in building energy efficient homes shines most brilliantly.
The Three Beneficiaries of Energy Efficient Homes
The Home Owners
A long list of benefits of energy efficient homes built with ICF is enjoyed by the people living in the house. Benefits include:
Energy Efficiency
Strength
Durability
Peace & Quiet
Comfort
Cleaner Air
Fire Resistant & Retardant
Lower Insurance Premium
It makes sense too. There must be a reason an increasing number of people are turning to energy-efficient construction methods such as using ICF construction.
The Environment
ICF construction offers the best of green building. Less energy consumption means a better environment. With ICF requiring 40% less energy for heating, it makes for considerable energy saving.
There are many green, energy efficient home construction techniques and methodologies. ICF stands tall among these with the exceptional energy conservation it offers. So when homeowners enjoy their energy efficient house, the environment enjoys them too.
The Government
Energy efficient homes are also great relief for governments, which always seem to be pressed for energy. The huge energy conservation offered by ICF homes translate into a lot of usable energy made available for many development projects that would be otherwise impossible or difficult to undertake.
So in a way, the work Ontario contractors offering ICF construction helps governments oversee a much cleaner, faster-developing nation.
Why Home Owners are the Key
The need for energy efficiency cuts across both residential and commercial buildings. Homeowners and commercial property owners need to realize the importance of green construction. However, decisions in companies take time, sometimes too much. Even good decisions get delayed due to the number of people involved, ineffective communication, poor management and several other factors.
Homeowners face no such problems. So, while companies are coming around and embracing ICF and other energy efficient constructions models, it is the homeowners who have to lead the race away from an energy crisis and towards a better, cleaner environment.
No bureaucracy, no unnecessary meetings, no bean counters; homeowners are in a much better position to make the right choice. Capable Ontario contractors are always around to help such homeowners whether they are first-time homeowners or those looking for a new, better house.
The Need for Builders that Specialize in ICF Construction
Almost every homeowner in Ontario wants the incredible things that ICF homes offers. Those who can enjoy these benefits are who work with Ontario contractors that specialize in ICF construction. These companies know the ins and outs of insulating concrete form and have the expertise and experience to build a strong, energy efficient house.
ICF Home.ca offers prospective homeowners in Ontario the best chance to own a beautiful, strong and unique home built with insulating concrete form. As one of the oldest Ontario contractors specializing in insulated concrete homes, ICFHome.ca offers a comprehensive home construction solution. Whether it is taking on your entire home construction, handling just the ICF portion, or sourcing hard-to-find energy efficient home components, ICF Home lets you choose how you would like to be assisted in building a great energy efficient home.