Choosing The Right New Home Builders Ontario
Among the many major decisions that you would make in life, one that truly stands out:  Building your new home from scratch. 
Building a new home in Southern Ontario is exciting, but it also makes a lot of people very nervous. For the most people, is the largest personal investment that they will ever make.
Although complex, the home building process can be stressful, or it can be fun and exciting. Choosing the right custom home builders in Ontario is the difference.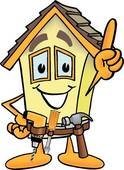 ICFhome.ca, New Home Builders, Ontario, Canada,  specialize in the design, planning, and construction of beautiful custom homes using the ICF (insulating concrete form) construction technique combined with state-of-the-art building materials and technologies for each of their projects.
It's a proven fact that Insulated Concrete Form construction builds a stronger, more energy-efficient home for you and your family.
They help you save on energy bills. ICF walls have a tighter structure and possess better insulation properties. In fact, studies show that ICF homes require 40% less energy to heat and 30% less energy to cool compared to wood-framed structures.
More peace and quiet for you and your family. Due to their greater thickness, ICF walls are more efficient at reducing or eliminating the effects of loud noises.
Homes constructed with insulating concrete forms are also more comfortable to live in. Temperatures throughout the house are more uniform, and cold drafts are significantly fewer.
Get better protection from fire, pests, and other forces of nature. With concrete walls, you don't need to worry about termites attacking your home. Tests also show that concrete houses are better at withstanding high winds (even winds with speeds up to 250 mph).
Additionally, ICF walls have performed very well in firewall tests. They can endure temperatures of up to 2,000 degrees Fahrenheit for hours without collapsing.
When it comes to building amazing ICF homes, Ontario Home Builders has the experience you can trust and expertise that truly delivers results.
Our team has successfully built and renovated homes of all shapes and sizes through the years—including condominium complexes of up to 13,000 square feet.
We are tremendously proud of all the projects we have accomplished so far, and you can view them through the Our Projects page here on our website.
There's a lot about homes with ICF walls that every homeowner in Ontario should know.
Here are nine aspects of these homes that you will find most interesting
Hopefully, you will also find them inspiring enough to ask home builders Ontario to build you a beautiful energy-efficient home.
1. ICF Wall Construction
By definition, Insulated concrete form (ICF) is a system of formwork for steel reinforced concrete usually made with a rigid thermal insulation that stays in place as a permanent interior and exterior substrate for drywall or siding. There is a hollow space in the center of each block into which the concrete is to be poured. These blocks are then used to construct walls. The blocks are then arranged as per the structure of the wall. Their design provides insulation throughout the day and that too on each side of the wall.
125,000 ICF Homes and Counting
The number of ICF homes in North America has been on the rise since they first came onto the scene in the early 90s. The current number of homes is in the region of 225,000 to 230,000 with a 40% per annum growth rate. This roughly translates to around 8% of all custom new homes, which means that 3 of every 100 new homes built in North America are ICF. Currently, there are scores of ICF home builders Ontario you can choose from.
Is There a Right Time for Building with ICFs?
No, you can have your ICF home built during any month of the year. The best thing about ICF construction is that the home structure doesn't warp even if it snows or rains while it is being built, quite unlike wood-based constructions. ICF home builders Ontario use modern technology to keep the cement in its original form regardless of the weather conditions.
Options for Exterior Finishing 
Your ICF home can be finished using any traditional material you prefer. You can ask home builders Ontario about the list of choices available to you. The popular options include wood, vinyl, stucco and brick.
The Cost-Effectiveness of ICF Homes
One of the distinct advantages of ICF homes is that they adapt to the weather conditions. The structure traps heat in the winter and keeps the home cool during the summer. If you add radiant in-floor heating, you can slash your energy bills by up to 50%.
Modern Homes = ICF Homes
ICF homes are made using top of the line, latest technology for building and constructions. This enables the homes to be comparatively more energy-efficient and overall 'greener' than traditional homes. The heating system of the house works upwards which means the floor gets heated first before the rest of the house. This not only keeps the environment pleasant but reduces the risk of mould as well as dust.
ICF Home vs. Framed Home: Comparing the Cost
The reason some people are apprehensive about having an ICF home built is because of the initial cost. Comparing the cost with that of a framed home, an ICF home can cost up to 5% more. The prices vary by home builders Ontario, but it is a given that ICF homes are more expensive. That being said, you have to factor in the money you save on energy bills. In the long-run, the ICF home will prove to be more cost-effective.
ICF construction is definitely the greener option when compared with traditional construction method. A single 3,800-square foot traditionally constructed home causes the uprooting of at least 25 large trees. Furthermore, home builders Ontario use non-toxic cement for ICF construction that is made using recycled materials. Regarding energy, the overall consumption is 60% that of a traditional home. Also, the greenhouse gas emissions are considerably lower.
How ICF Construction Benefits the Homeowner 
ICF homes are quieter than wood-framed homes. The walls are thicker, allowing only 33% as much sound to pass through as a traditional home. Moreover, you don't get to hear any creaks or squeaks from the flooring when you walk on it, something that can get extremely irritating over time.
Also, the structure of the ICF homes is sturdier as well. It can withstand extreme weather conditions without any problems. The homeowner has a range of design choices to opt for. Even the changes and repairs made to the wiring and plumbing in an ICF home is simple and uncomplicated.
The bottom-line is that ICF is poised to play a significant role in home construction in Canada over the coming years. The changes made to the National Building Code for Canada will require custom home builders in Ontario to alter the way they build homes.
Ready to live in a beautiful home with ICF walls? Call ICFhome.ca today at 1-866-868-6606 to get started.